Now available at
:

Lil Shop of Science in Brunswick Square

The Sandwich Layer in The Saint John Airport
R&L Books and Gifts
Saint John Bowlerama West

NB Museum in Market Square
Howard;s Convenience on Charlotte St front of City Market
Handi's Convenience Store at 2 gull st. (Bird land trailer park)

Jo's Boutique at the St Joseph's Hospital
Jone's Variety Store on City line west side
treet
Hello ! I am introducing my games into the tourism industry beginning in April 2011. i will be distributing them in stores all across the region. The cruise ship season will be my biggest chance to get started. But in the mean time I am looking for anyone in the retail and hospitality business to contact me about carrying these games. I need retailers to stock my games with your city or town on them, which as you can see takes very little counter space. The hospitality business can benefit by having their information printed on the game faces and retailing them as souvenirs to patrons. The good thing is you do not have to order thousands of them. You can order as little as 50 and get your advertising money back from the sales.
If you are the in charge of your city or towns tourism department contact me if you would like to talk about having them made up for your area retailers.
As you can see to the left of this page, I have my bowling and hockey and Fourline games ready to go. I am going to follow up a new golf idea These will be a great souvenir to take home for ages 7 and up. Contains 50 game sheets in a pad. Great for travel, beaches, and camps as there are not a lot of little game pieces to lose

Watch for me in April as I may be stopping by your store, bed and breakfast or hotel

Thank you Gary 639-4256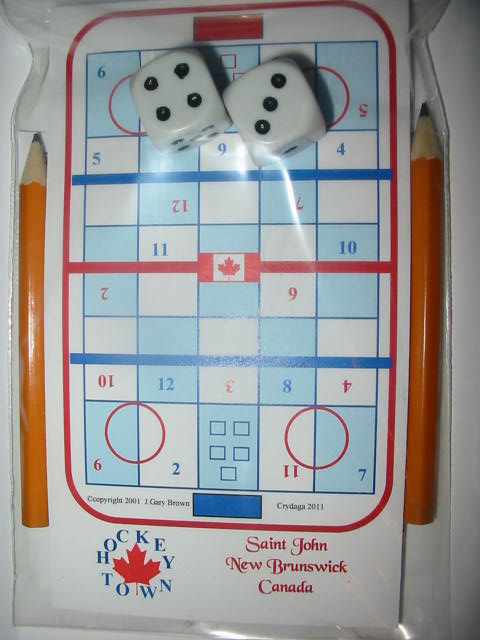 Hockey Town (the game) is for ages 7 and up. Like the bowling it is very easy to stock and easy for travelers to carry. It is about 3.5 by 6 inches and fits in your shirt pocket . These games are great fun on the beach in the camp or campgrounds and in the car. There are not a lot of game pieces to worry about losing, just pencils and dice.. Contains 50 game sheets in each package.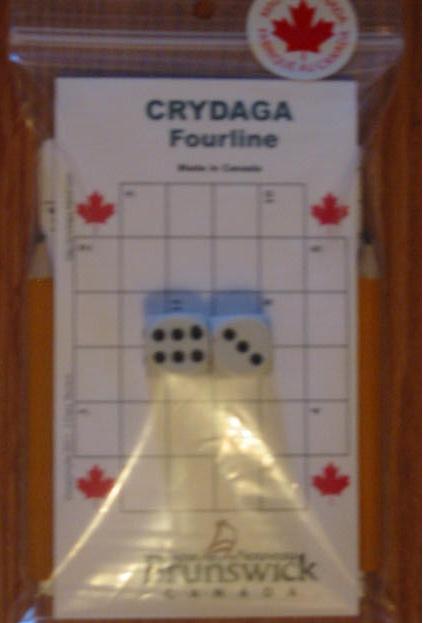 Fourline is fun for all ages. The object of the game is to be the first player to get four in a line. Players take turns rolling the dice to dictate where they make their marks. As more marks are placed on the board they become stepping stones for the players to advance and set up for a line. This is a new way to play a top hit classic game.Great for travel easy to carry for travelers.All the above games are fun on the beach on the road or in the campground.
mailto:crydaga@hotmail.com